What We Do
We offer professional, fast and economical solutions in the internet environment of companies. Thanks to the services we offer, we make the company's internet automation ready for A-Z. We ensure that the company is accessible to potential customers on the internet.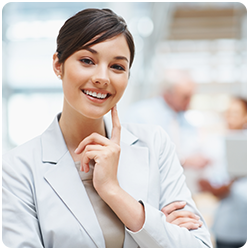 What We Do
Web design
We design your website to be easily found by search engines, especially Google™. we provide you with the necessary infrastructure (design, coding, hosting, promotion). We are preparing in accordance with the newly changed Turkish Commercial Code.
Corporate identity
Corporate identity is all of the ways in which an organization represents its internal/external stance and behavior. It expresses the character of the firm. For example, letterhead design, attendance paper design, envelope design, business card design ... are among the elements of corporate identity.
Seo Service
Seo (Search Engine Optimization), or Search Engine Optimization, in short, is a branch that aims to show websites in the top positions (on the first pages) in search engines. For this, the website is designed according to a certain systematic. Misapplications about SEO can create difficult situations for your website. Therefore, it requires expertise and experience.
Internet Consulting
Advertising Consulting, Corporate Consulting, Accelerating Business Processes and preparing the necessary infrastructures for online.

Technical Support 24/7
We constantly monitor the websites we design and manage 24/7. We host your websites on servers located in Turkey with an uptime (accessibility) rate of over 99%. We are trying to give you uninterrupted support via Online Support on our site, via E-mail support or Telephone support.
Consultancy Service is given only to Corporate or Newly Established Companies..
Some of Our Services
Corporate Internet Consulting
WebPortals Open to Public Participation
Sectoral Corporate Websites
Multilingual Real Estate Sites (En/Ar)
Internet Advertising (Adwords/Ads)
Custom Web Applications